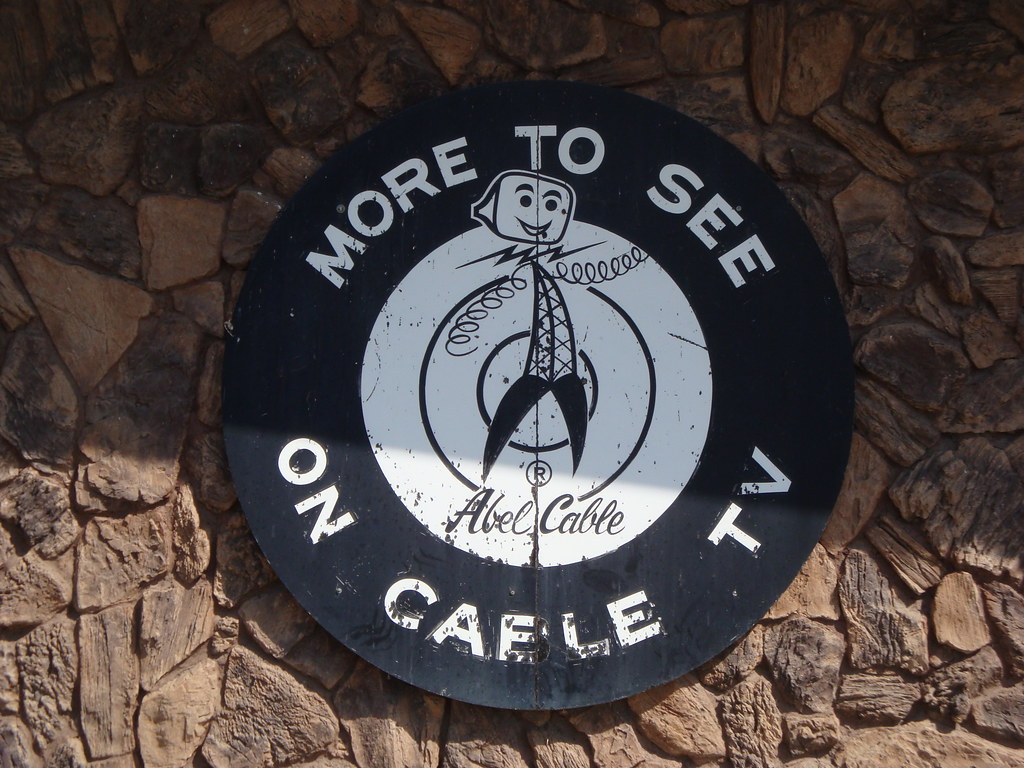 So are you fed up with paying for channels you don't use and the growing yearly cable costs, and listening to friends that have ditched cable tv and couldn't be happier. Let me help you by explaining how our family did just that.
Make a List
The first step is to make a list on a piece of paper of all of the shows your family watches and which channels they are on. You then have every family member sign their name on the paper indicating they would be happy if they had most of what is on the list.
Free HDTV
Step two is determining if where you live might be a good candidate for over-the-air television. Many cities broadcast HDTV channels for free. You just need an antenna to pick them up. We had a local installer come out to our house to conduct a free inspection. He determined that the signal would be strong enough to pick up, and we could place the antenna in our attic instead of mounting one on the roof.
Tablo DVR
Since we wouldn't always be home when a show was broadcast, that meant we needed a DVR. I did some research and found out about a company called Tablo. They have a Quad Over-The-Air DVR which allows you to record 4 shows simultaneously. You can put large terabyte hard drives in them to store hundreds of shows. They also include TV guide information and commercial skipping for many shows. For viewing TV they have a Roku app, AppleTV app, Amazon Fire TV app, Xbox One app, Chromecast app, iPhone app, iPad app, Nvidia shield app (Android TV), and a website to view your shows through a browser. They also support casting to Chromecast via Android mobile devices and PCs. I had already done the research on Tablo before calling the antenna company, so I made sure they could help with the Tablo installation. Here are some screenshots from my Tablo app.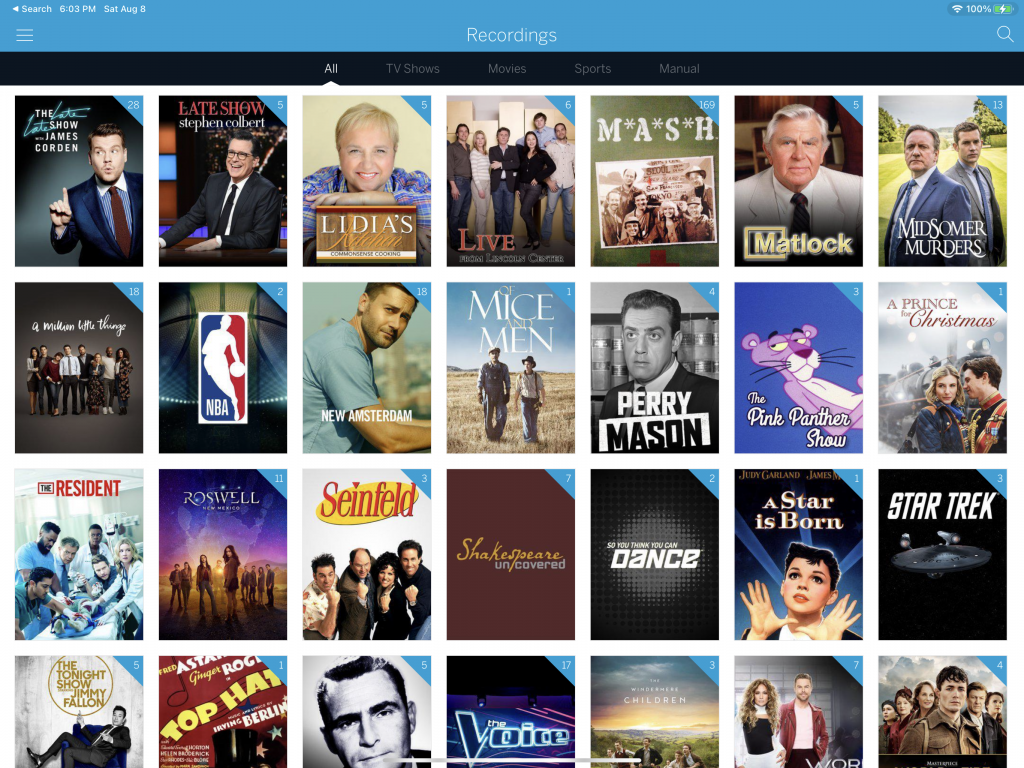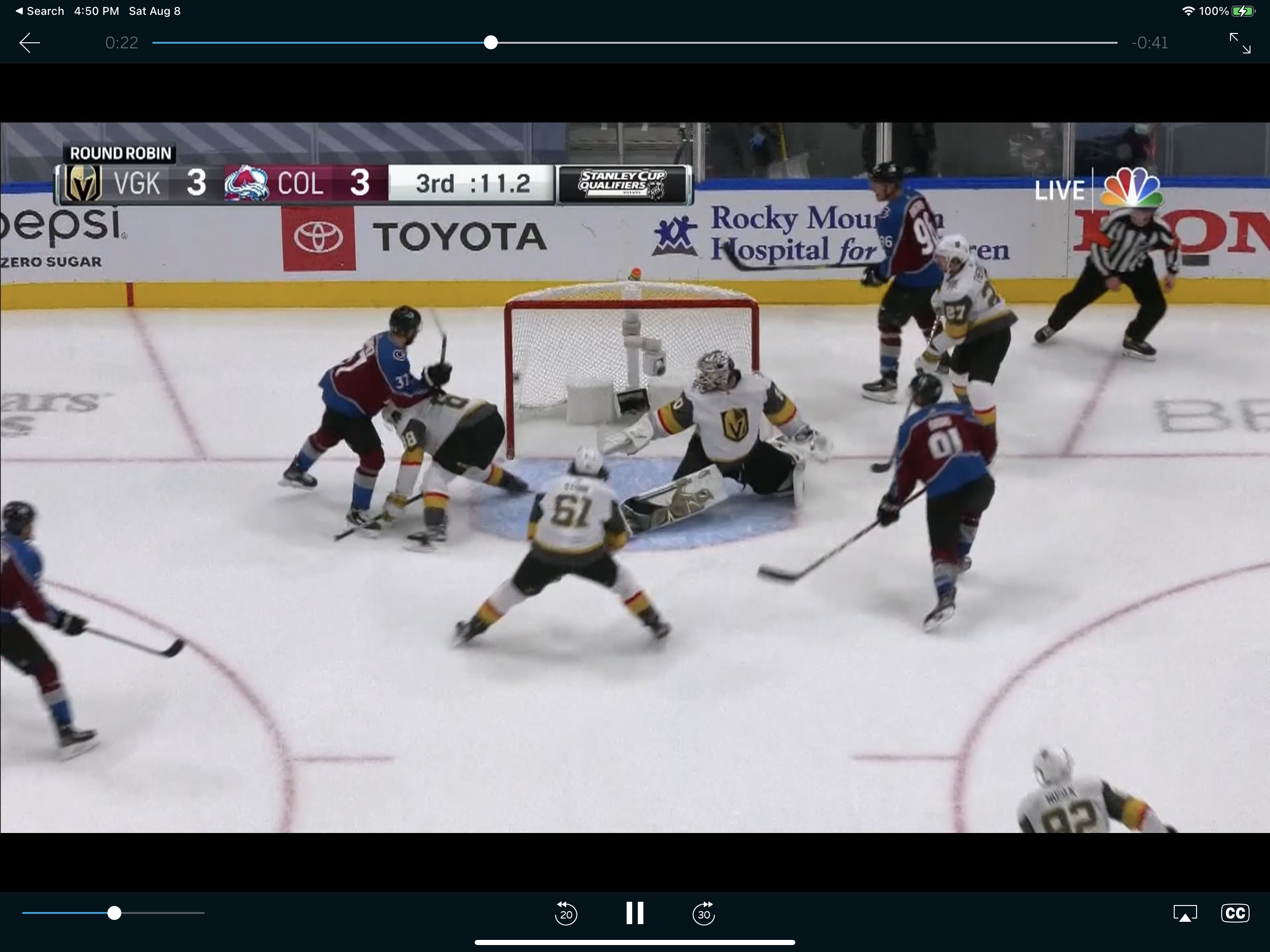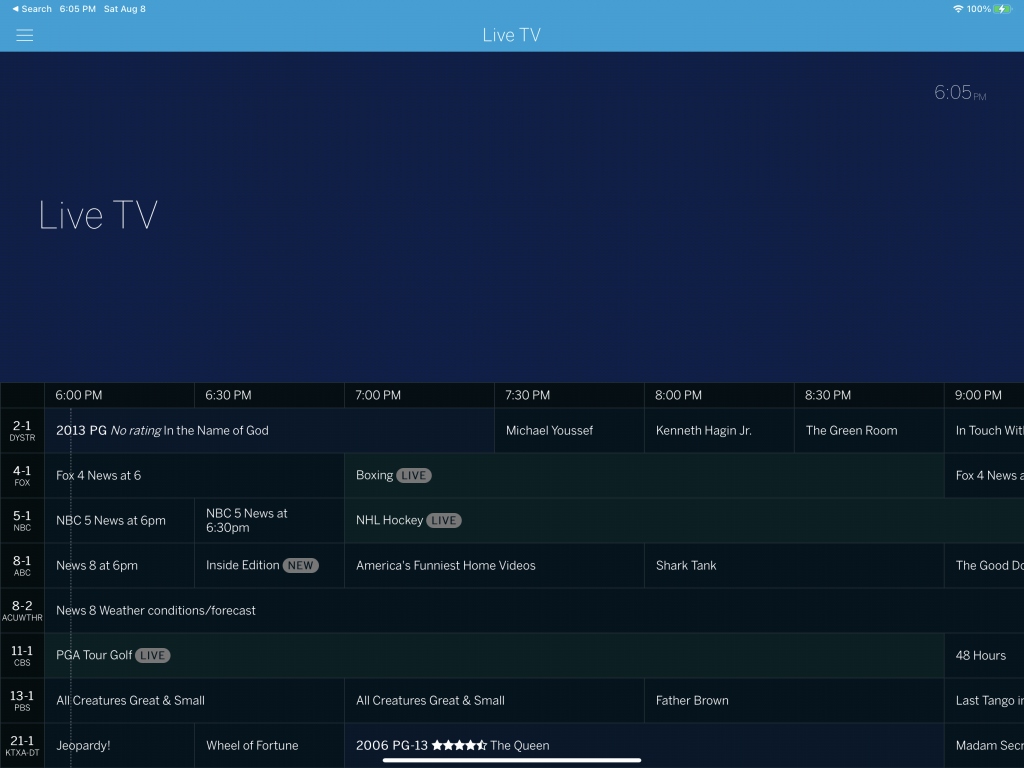 Sling TV
The next task was for us to replace those shows and channels that we couldn't get over-the-air for free. Sling charges as little as $30 a month for 30+ channels and no contract. We chose the Sling Orange plan with Cloud DVR and Sports Extra options.
Amazon Prime Video
Since we use Amazon Prime for their two-day package delivery, we also get Prime Video which is included with the service. I often purchase movies and TV shows through them because I can view them on any platform, unlike Apple.
Netflix
My wife teaches a film class at school, so we have a Netflix subscription as well. She uses the DVD delivery option a lot, since their back catalogue of old films is quite impressive.
Disney+
Since Disney came out with their service at such a low price, we went ahead and got it. We have enjoyed it. Lots of classic Disney content and new content like The Mandalorian.
Local Library
Our local library supports both Kanopy and Hoopla Digital. You can checkout movies for streaming for free.
Plex TV
Since I had bought a Synology NAS for keeping backups of all of my photography work, I decided to install the Plex app on it. It's great for streaming content locally inside our house.
Free at Last
Since we cut the cord over a year ago now, I have had no regrets. I haven't had one complaint from my family about not having something to watch, not to mention the financial savings.